About us
Sustainable Healthy Eating
Talking about sustainable food systems is an important topic and it is relevant and timely for everyone in the food system, from growers and producers, to you. We can all choose more sustainable diets to help reduce the environmental footprint of our diet by reducing food waste, buying food grown and produced here when possible and choosing less highly processed foods.
Dairy farmers are committed to managing resources responsibly for future generations. They must meet provincial environmental regulations to safeguard natural resources and they also work to preserve air, land, and water resources, and to enhance biodiversity. And because it is important that a sustainable diet meets nutritional needs, highly nutritious milk, cheese and yogurt go hand-in-hand with sustainable healthy eating goals.
Our dietitians are excited to help you explore the ingredients for a healthier tomorrow by providing you with this website to nourish your mind and give you tips, ideas, and strategies to support your personal food and health journey.
Dietitians are regulated health care professionals, using their specialized food and nutrition knowledge and skills to translate science into trusted healthy living advice.
Other articles
4 Tips for a Healthier You and a Healthier Planet
Cooking with Kids: A Delicious Way to Have Fun!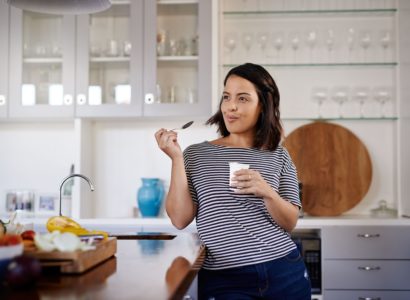 Healthy Ways to Satisfy Your Sweet Tooth